Prayer for Grandparents
This page has a short prayer for grandchildren to say for their grandparents, as well as an uplifting prayer for grandparents as they care for their treasured offspring. There is also a prayer for family protection, and the famous "Serenity Prayer" for wisdom and courage.
A prayer for my grandparents
(a prayer for grandchildren to say)
Dear Father,
We thank you for our wonderful grandparents. They bring such joy and happiness into our lives. Thank you for all the special times that we have with them. Please watch over them, protect them and care for them now. May they know your goodness and love always.
Amen.
(a children's prayer from www.lords-prayer-words.com)
Prayer for grandparents
(a prayer for grandparents to say asking for wisdom and God's blessing)
Heavenly Father,
It is such as blessing, such a joy to have grandchildren.
We love them with such passion and know each moment spent with them is of great value.
Help us to only add and give into their lives.
To follow the leading of their parents, but also to sow unique special seeds of love and acceptance into their hearts.
Holy Spirit lead us as we prayer for them. Help is be in tune with their worries and challenges.
Bless our relationship with them, that we might display your love, and lead them into the grace and freedom of your kingdom.
Amen.
(a short prayer for grandparents from www.lords-prayer-words.com)
Family Prayer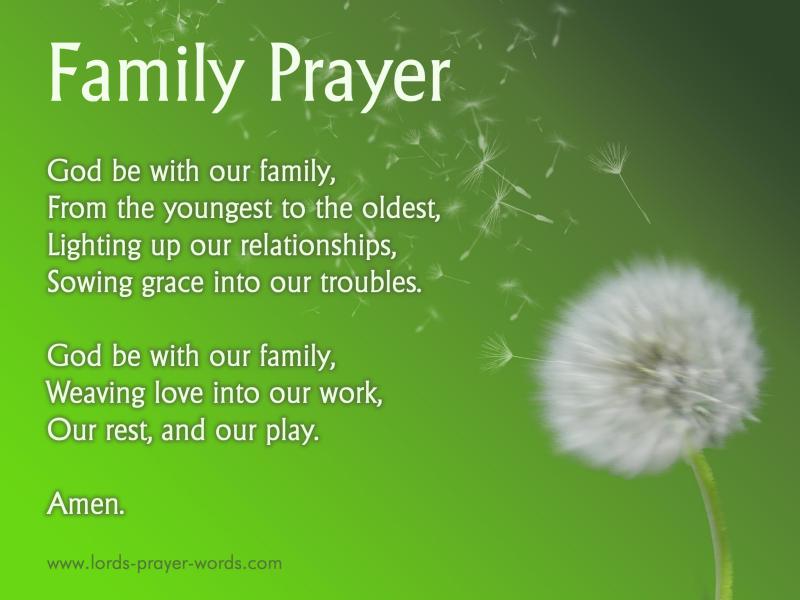 Prayer for family protection
(a prayer suitable for a parent to pray for the wellbeing of their children)
Lord be besides us, all every day
Guiding and leading us gently always.
Lord be above us, help us to see
The hope of the future, of all we could be.
Lord be beneath us, carry us when
We're too shattered or tired to really have strength.
Lord be ahead of us, smoothing our paths
Protecting and blessing the places we pass.
Lord be behind us, healing our wounds,
Forgiving our mistakes and making us new.
Jesus, be within us, this family is yours
Now and forever, you are our Lord.
(a family prayer from www.lords-prayer-words.com)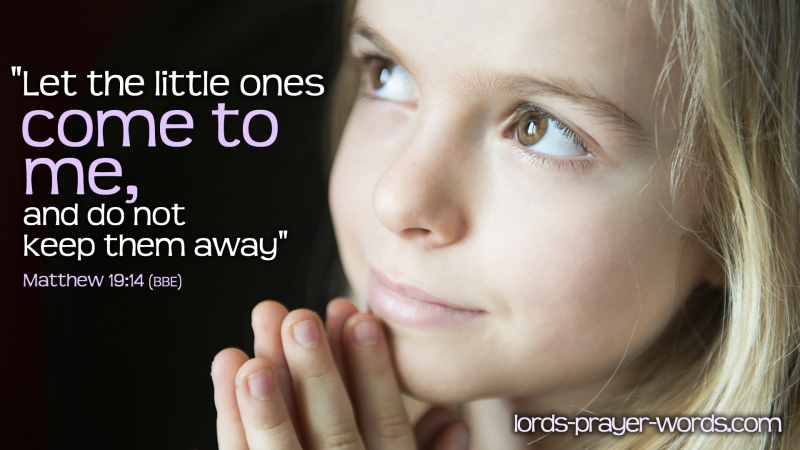 visit this page for prayers to say with children including simple morning and bedtime prayers


Teach children how they should live, and they will remember it all their life.
Proverbs 22:6 (GNT)
The Serenity Prayer

God grant me the serenity
To accept the things I cannot change;
Courage to change the things I can;
And wisdom to know the difference.


(prayer attributed to Reinhold Neibuhr)