This is a short (two minute) film suitable for showing whilst the offertory is being taken during a church service:-
Catholic Prayer
(A morning offering prayer by Saint Therese of Lisieux.)
O my God ! I offer Thee all my actions of this day for the intentions and for the glory of the Sacred Heart of Jesus. I desire to sanctify every beat of my heart, my every thought, my simplest works, by uniting them to Its infinite merits ; and I wish to make reparation for my sins by casting them into the furnace of Its Merciful Love.
O my God! I ask thee for myself and for those whom I hold dear, the grace to fulfill perfectly Thy Holy Will, to accept for love of Thee the joys and sorrows of this passing life, so that we may one day be united together in Heaven for all Eternity. Amen.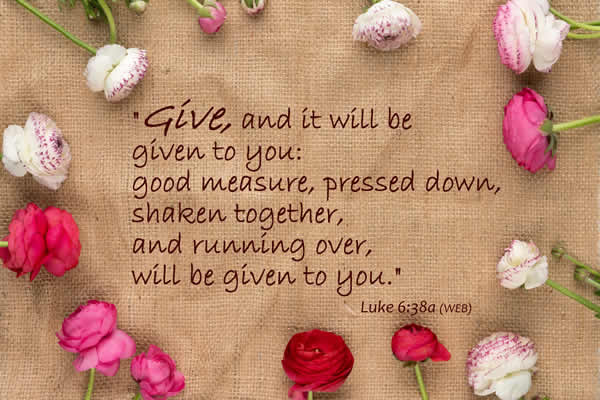 Act of Oblation
The words to this prayer:-

Lord Jesus, I unite myself to your perpetual, unceasing, universal sacrifice.
I offer myself to you every day of my life and every moment of every day, according to your most holy and adorable will.
You have been the victim of my salvation, I wish to be the victim of your love.
Accept my desire, take my offering, graciously hear my prayer:
let me live for love of you,
let me die for love of you,
let my last heartbeat be an act of perfect love.


A Simple Prayer of Thanks
good giving flows out of a heart full of gratitude to God:-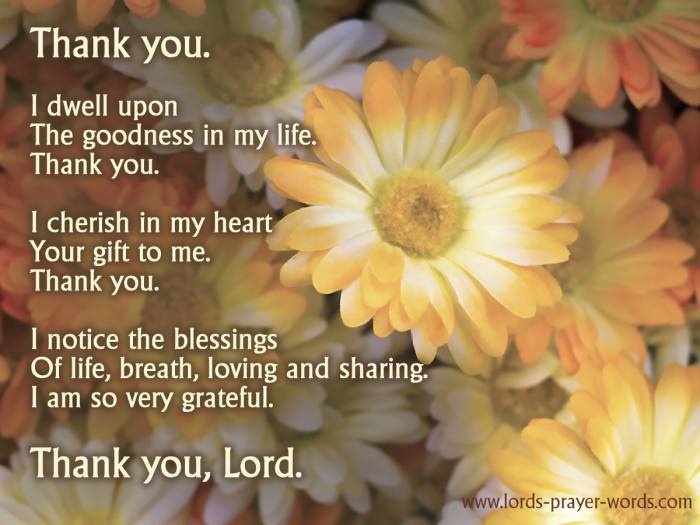 What we give to God is always more than just our money or our finances. It demands our whole selves - our whole beings and everything that we do and say. There are many ways in which we can give of our money, time and energy to God, whether this be to serve the church or to work outside of it.
We should also consider Jesus words about the
widows mite
(
Mark 12:41-44
). What is important here is element of personal sacrifice that is involved in the giving, not the amount that was given. Here Jesus discerned that the widow gave of everything that she had. Her offering was also "put in" and not thrown in (unlike the rich givers) suggesting that she had carefully considered how much to give. This attitude parallels the words of the Apostle Paul, when he wrote to the believers in Corinth:-
"Remember: A stingy planter gets a stingy crop; a lavish planter gets a lavish crop. I want each of you to take plenty of time to think it over, and make up your own mind what you will give. That will protect you against sob stories and arm-twisting. God loves it when the giver delights in the giving."



(2 Cor 9:6-7, The Message)