Call to worship prayer
O Lord,
We lift our eyes to see your glory.
We open our hearts to receive your love.
We engage our minds to understand your truths.
We offer our songs to praise your name.
Lord, as we give you our lives, please take everything that we are, so that we may reveal your blessings to the world.
Amen.
(a modern prayer of worship from www.lords-prayer-words.com)
A Worship Prayer from the Psalms
An inspirational prayer of King David. This is a prayer suitable for saying before singing an opening worship song or hymn.
God-you're my God!
I can't get enough of you!
I've worked up such hunger and thirst for God, traveling across dry and weary deserts.
So here I am in the place of worship, eyes open,
drinking in your strength and glory.
In your generous love I am really living at last!
My lips brim praises like fountains.
I bless you every time I take a breath;
My arms wave like banners of praise to you.
(Psalm 63:1-4, The Message)
A Simple Prayer of Thanks and Gratitude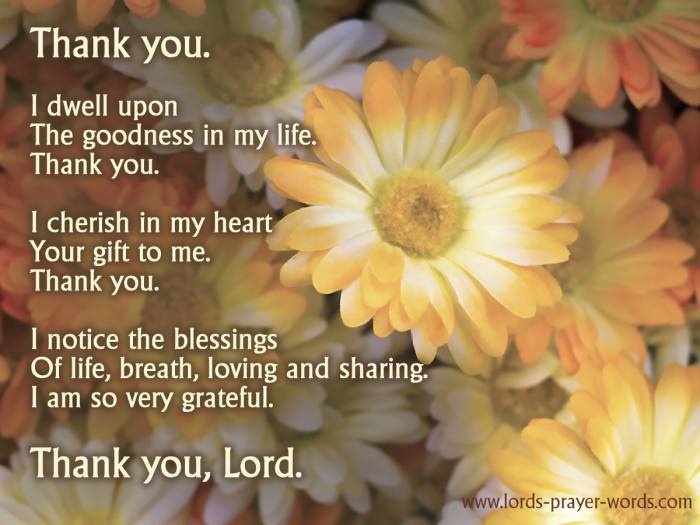 Prayer of praise and adoration
My heart is filled with adoration
When I lift my eyes to you.
For you are Lord of all creation,
You make all things new.
My soul is filled with lasting peace
When I close my eyes to sleep.
For you are Lord, you're right beside me
I'm safe within your keep.
My mind is filled with inspiration
When I open my eyes anew.
For you are hope and love outspoken,
Your words are full of truth.
My life is full of aspiration
When I see through eyes that weep.
For you are Lord of the grand and broken,
May I be your hands and feet.
(a contemporary prayer of praise from www.lords-prayer-words.com)
click here
for two more prayers of praise to say in meetings or services.
"Dwell" is about leading you to a place of stillness and intimacy before God, suitable for personal devotion or group reflection and worship:-
A psalm of David reminding us of God's faithfulness, goodness and protection. (Suitable for reading before a song of praise or thanksgiving.)
With all my heart I praise the LORD,
and with all that I am I praise his holy name!
With all my heart I praise the LORD!
I will never forget how kind he has been.
The LORD forgives our sins, heals us when we are sick,
and protects us from death.
His kindness and love are a crown on our heads.
Each day that we live,
he provides for our needs
and gives us the strength of a young eagle.
Psalm 103:1-5, (CEV)