Simple prayer of thanks


Dear God,

We thank you for your goodness, your mercy and your grace. Help us to carry these wonderful gifts in our own hearts and lives. May we minster these to all the world.

Amen.


Simple prayers before meals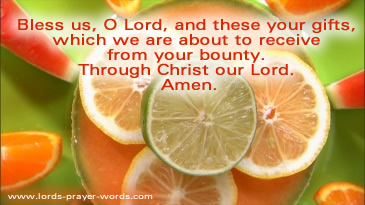 Simple dinner prayer
I come to eat here at your table,
So thankful for this food dear Lord.
I will dine upon your love forever
And dwell within your truth and word.



O Lord,

Thank you for your goodness in our lives. Please bless this meal to our bodies.

Amen.

• read more short dinner blessings here
Short night prayer

I lay down to rest in your presence,
For I am yours and you are mine.
I will sleep all night within your care,
And trust in the power of your love divine.


a basic prayer for children to say
Lord, thank you for the flowers and thank you for the trees
Thank you for my special friends
and all the fun they bring
Thank you for the food I eat and thank you for my drink
But most of all I thank you
for the way you love me
(a short thanksgiving prayer for children from www.lords-prayer-words.com)
• click here for more simple prayers for children to say, including prayers for church services and school assemblies.
A Simple "Thank you" prayer to God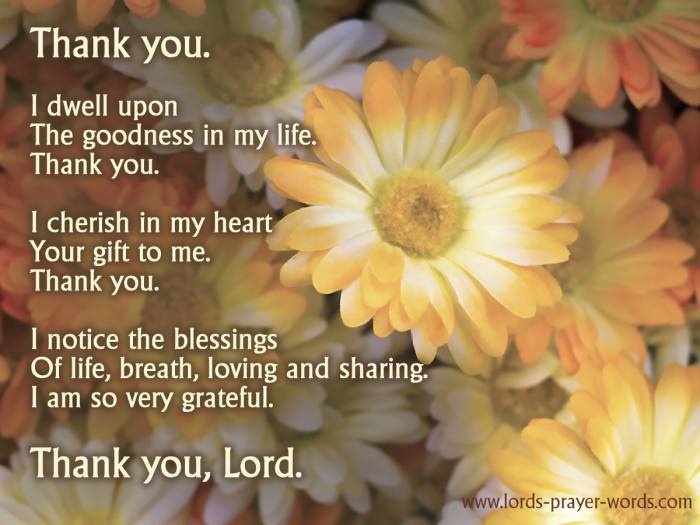 May our God bless you today
and each day that follows
May you hear his voice
Follow His footsteps
Be comforted by His care
And live in His grace
Now and forever
Amen
(a birthday prayer from www.lords-prayer-words.com)

Simple prayer for meeting
Dear Lord,
We thank you for fellowship and friendships. Bless our time together that we may reflect your truth in our lives, and carry your love in our hearts.
Amen.
• follow this link for more prayers to say at the beginning of meetings.
Famous simple prayer
The Prayer of Jabez
But Jabez prayed to the God of Israel, "Bless me, God, and give me much land. Be with me and keep me from anything evil that might cause me pain." And God gave him what he prayed for.
1 Chronicles 4:10 (GNT)
Short prayers
. See
this link
for a series of short Catholic, Celtic and Modern prayers, as well as simple bible prayers.
A Morning Prayer
I arise and share this day with you.
I praise you for the light of dawn.
I carry your hope of life within me,
My Saviour and beloved Lord.
(prayer from www.lords-prayer-words.com)