Happy New Month Prayers
As the calendar turns on a new month, we are reminded of the love and grace of God our Father, who always offers us a new start and a brand new page in life, regardless of how we have fared in previous days. This page features several prayers that you can text or email to loved ones, with a happy new month prayer message to a friend, a short prayer for a loved one, and new month prayer for a husband or partner. There is also the beautiful Irish blessings "May The Road Rise Up To Meet You" and "May there always be work for your hands to do". Be encouraged as you read these heart-warming prayers and blessings!
Happy new month prayer message to my friend
As a new month begins my hearts prayer for you
Is to push out the old and sing in the new.
To dust out the cobwebs of clingy regret
And unfurl the banners of hope high instead.
Then wash all the upset and hurt right away
Decorate this new month with love every day.
I'll pray in my heart for new blessings to come
Rich treasure from heaven, a new page begun!
(a prayer for a friend from www.lords-prayer-words.com)
Happy new month prayer
(a happy new month prayer to my love)
My darling
I pray for such blessing to fall in every way
For love in abundance, and joy to arise
For happiness in every day.
And may you find success becomes yours
And contentment in all that you do.
I'll be right by your side, my gorgeous one
I'll be watching and praying for you.
(a new month prayer from www.lords-prayer-words.com)
An Ancient Celtic Blessing
An uplifting prayer suitable for sending as a new month blessing:-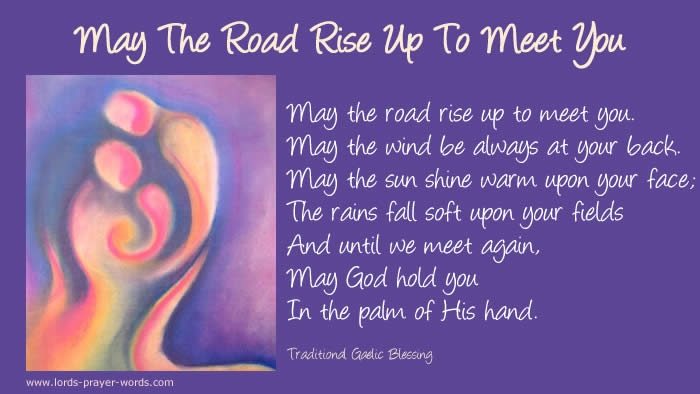 Every moment is a fresh beginning.
T. S. Eliot
The words of this beautiful prayer set to music:-
Irish Blessing
("May there always be work for your hands to do")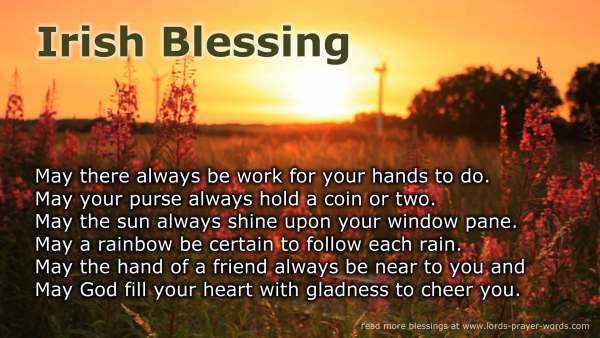 Happy new month prayer to my husband
May this new month bring such blessing
And each day be fill of joy
May the love of Christ be holding you secure.
May the sunrise fill your heart
And the birds soar in your soul
May the gentle running stream of love be yours.
May the breeze of hope surround you
And sweet fragrance fill the air
May the warming glow of sunlight
Fill your life.
(a prayer for my husband from www.lords-prayer-words.com)