The Lord's Prayer Online
various resources about the 'Our Father'
The Prayer Guide
The Lords Prayer with teaching and prayer responses
The Nazarene Way of Essenic Studies
Translations from Aramaic, Origins and History of The Lord's Prayer
The Lord's Prayer
The Our Father in just about every language you can think of - from Dutch to Afrikaan, Bavarian to Italian, Old Norse to Yiddish - and a whole lot more ! A project that welcomes contributions of different versions of The Lord's Prayer.
Sacred Texts
Various versions of the Lord's Prayer in 13th, 14th, 15th and 16th Century English. Also the Our Father in Latin.
The Lord's Prayer in English
An online resource with The Lords Prayer in various stages of the English language. Featuring the Lord's Prayer in Old English (from the Exeter Book), Middle English (Wycliffe's translation), Early Mordern English (with versions from the Book of Common Prayer, and the Geneva Bible) and The Lord's Prayer in Late Modern English (from the New Testament in Modern English and Alba House New Testament).
All About Prayer
A Lord's Prayer devotion. Thought provoking commentary and responses to the Our Father, in a line-by-line format.
Explore this site
The Lord's Prayer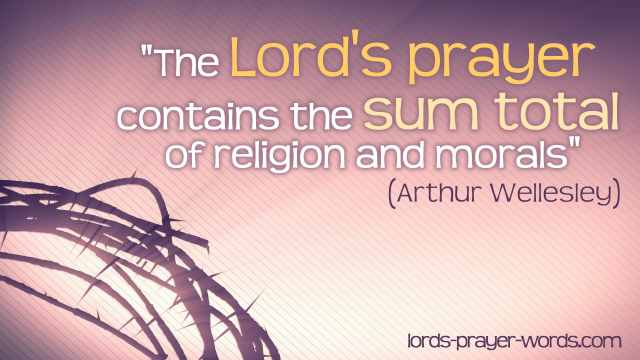 This website contains many pages and resources about the "Our Father". There are popular English versions of this prayer, as well as translations into many other languages, such as Spanish, Latin and French. There is also an extensive commentary section to explore. If you enjoy reading famous prayers, you can discover some beautiful prayers from the Anglican, Catholic and Celtic traditions, such as the "Prayer of St Francis" and "St Patrick's Breastplate".
Prayers for Healing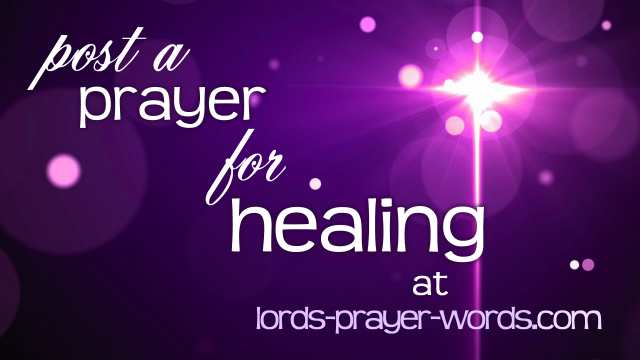 A series of prayers to help pray for those who are ill or suffering, with petitions for those currently being treated for cancer and those undergoing operations.
Work and Family Life
The work prayers concern career issues - changing jobs, going for interviews and prayers for businesses. There are also prayers for family life and finding and nurturing relationships.
Prayers for Children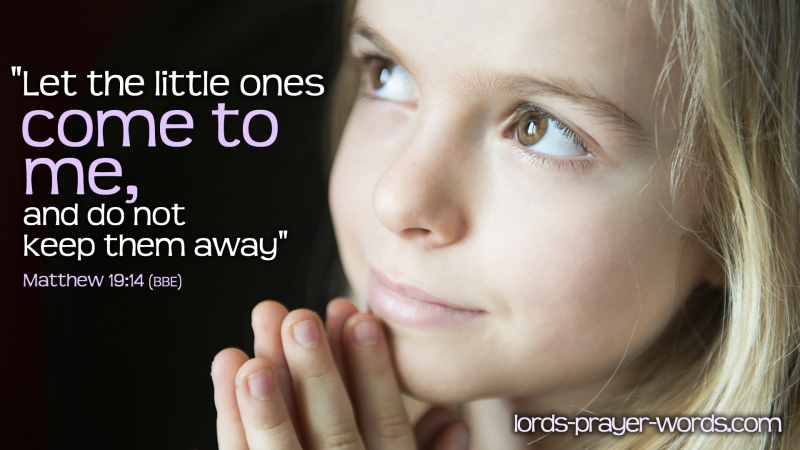 A wide selection of simple and inspiring prayers for young children to say, including prayers for school assemblies and classrooms, and prayers to say at home with your child.
Prayers for the Church Year and Life Events
Here you can discover many prayers that mark different times and seasons through the year, such as prayers for Lent, Easter and Christmas. The life events section is broken down into two categories - prayers for church events (such as baptisms and weddings) and prayers for life events (e.g. birthdays, retirement, anniversaries etc.)
Prayer Aids, Petitions and Blessings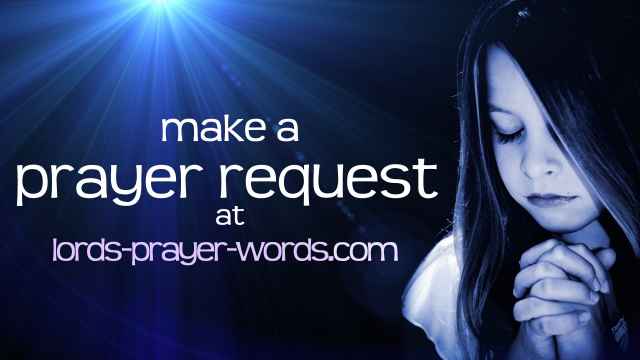 In this section you can post your own prayers to God, and discover more about the nature of prayer. There is also an extensive list of petition prayers, such as prayers for strength and courage. There is also a rich selection of blessing prayers (such as offertory prayers) and prayers for giving thanks and calling people to worship.